Posted by Eleni Prokopeas on Oct.25, 2010
Lately on the news I have seen numerous stories about children taking their lives due to school bullying.  It upsets me but I have never done anything about it since it does not affect my children nor do I believe my children to be bullies.  But after watching this video, I decided to reach out to my parent readers and ask if they would help put a stop to child bullying by speaking to their children about it.  This is something we never think about or maybe don't give it enough thought.  We tell our children not to talk to strangers, look before crossing, what to eat, but do we ever tell them not to be a bully?  Do we ask them if they have been bullied?  No, our children learn to deal with it.  But they don't really know how?
This is a subject we have never discussed on the site nor do I feel I need to share my opinion but as a parent, I feel we have an obligation to each other, to help each other raise healthy, happy children regardless of their sexual preference.  It's heart breaking to hear young children taking their lives.  This video is really not about a child's choices but rather the bullying and the lasting effects it has on our children. We as parents should teach our children to respect each other, to be kind to each other and to live in harmony with each other even to those who are different.  Not all children are the same. Some are strong, some are outgoing, some are quiet, some are smart, some are artistic, some are athletic, but all children were bought into this world loved.  
Children don't understand the world, it's up to us as parents to give them a better world to live in.  My child's happiness and well being is the most important thing to me as his mother and I want to do everything possible to see him grow into the remarkable person I know he will be.  As parents we should all make an effort to teach our children bulling is not acceptable and it needs to stop, how can we let these tactics destroy our children?  We need to protect and love our children.  Let's work together and make this possible.  Please watch this video and post a comment if you have something to share.
Thank you for your time, have a wonderful day and make sure to talk to your child about bullying.
It's a message from Joel Burns, a Fort Worth city councilman, promising gay teens who are considering suicide that life does get better. And it's a powerful reminder of what we as progressives fight for—equality, justice, and a compassionate country, where neighbors help one another.
It's worth watching—as a wake-up call, as a testament to the values that we share, and as an example of truly courageous leadership. Please check it out and pass it on.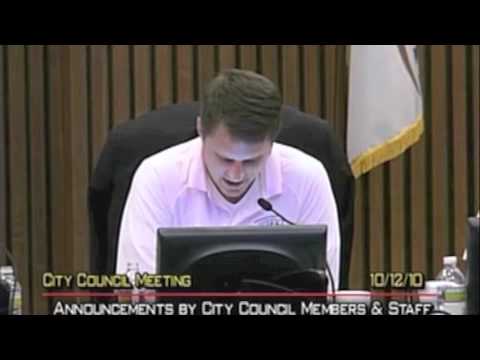 Share
Posted under Family, GDM Kids, Tweens, Teens.
Profile: Eleni Prokopeas is a mother of three wonderful children and happily married. She lives in Dallas, Texas. Eleni's son was diagnosed with autism at 2 years old. Unable to find help for him in conventional medicine, she turned to alternative medicine and healed her son of autism by his 6th Birthday. Rather than accepting the diagnosis as life-long, Eleni asked, "Why are neurological problems becoming an epidemic for so many young children, especially boys?" and "How can I help my son reach his full potential?" After spending endless hours researching, reading, calling and asking questions, she has helped her son heal and move through the Autism Spectrum World. It's because of this experience and passion she created greendivamom.com. This experience changed how she looked and lived her life. "I now know that with knowledge comes power and that we ALL have the power to treat and overcome anything. Eleni Prokopeas is a mother with a passion for sharing empowering information to help improve children's health and the health of their parents. Eleni volunteers her time to serve as a consultant helping families with children on the spectrum, spending time with her three beautiful children and husband, creating healthy meals and juices daily, yoga and of course working on GreenDivaMom.com.
Website: http://www.greendivamom.com
Latest posts by Eleni Prokopeas
3 comments for this entry: