Posted by Savneet Singh on Feb.03, 2009
Panic attacks or anxiety produce very real and painful effects in our lives, including physical symptoms that often mimic other health problems. It is difficult to compile a complete list of the physical symptoms of anxiety because of the fact that anxiety is a very personal problem, and the symptoms of anxiety vary from one person to the next. The mental or psychological symptoms of anxiety can be even more severe, including phobias of all types, social discomfort, poor memory or obsessive thoughts. However, there are a few physical symptoms that are much more common than others.
Some common physical symptoms of anxiety
The most common symptoms of anxiety affect the cardiovascular system: racing pulse, elevated blood pressure and shallow breathing.
An increased pulse rate is one of the most common anxiety symptoms. Some sufferers may feel that they are having heart trouble, or even a heart attack.

Blushing, excessive sweating or yawning are also common symptoms of anxiety.

Stomach and digestive problems can be there as well. These can range from heartburn and indigestion to constipation. When suffering a severe panic attack, some people can also feel nauseated.
Treating panic attacks or anxiety
A "real" anxiety cure must be sustainable. It should not make your life progressively worse over time, creating a type of addiction that keeps sufferers feeling like helpless victims. A "real" anxiety cure is all about empowerment–taking back control over your life.
People generally seek traditional prescribed medications which can be addictive and even physically harmful. Some natural things those can be taken in case of mild anxiety.
Natural medication
I'm a big fan of fish oil, and I think its the non medicated way that has helped me to recover from the anxiety and panic attacks I used to live with. It has helped to promote a more stable mood, enabling me to deal with the ups and downs of the life better. *
*Note: if you're considering taking larger doses of fish oil (such as those used in some research studies) it is especially important to clear this with your doctor first. Although it is a 100% natural substance, higher dosages are fish oil can have side effects, just like any other supplement.
For some people herbs and supplements can offer a safe way to treat panic attacks like Kava Kava, an herbal treatment taken from the Kava crop of the western pacific,passion fruit, passion flower, hops, chamomile, magnesium and B-complex. Valerian Root is a herbal supplement from the Valerian flower plant.

There are certain foods like sugar & caffeine which typically make most people jittery and edgy. You can eliminate or cut back on these.
Natural ways to combat panic attacks or anxiety
A few other options can also help you to alleviate panic attacks and to reclaim your natural calm and sense of well-being. You must understand that your subconscious thoughts are causing all panic attacks and you need to immediately stop yourself having them.
The best way is regular physical activity which helps a patient to feel calm and relaxed. When we exercise our bodies tend to return to their natural state.
Breathing right in order to send the right signals to your brain and not inadvertently set off a panic response. You should find a way of relaxation that suits you and keep it rhythmic. Meditation is one such habit that you can develop. It can help you control your thought and have positive thoughts in your mind.

Listening to some good, relaxing and soothing music also proves to produce fruitful results.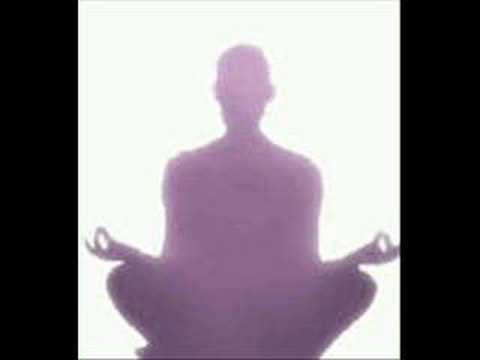 Getting to know your habitual responses to the situations and re-evaluating them also prepares you to respond to a situation in which you generally feel anxiety.

Take plenty of 'Vitamin L' — love and laughter — by reaching out to others.

Affirmations are widely used in self development literature, and they could work well as a panic attack treatment.

Many times people suffering from panic attacks find that meeting people with similar experiences is the best treatment for panic attacks.

Cognitive Behavioral Therapy is a very popular and widely used method for treating anxiety and panic attacks.

Since panic attacks are a mental illness, they can be treated with the use of mental exercises, or in this case mental relaxation. There is also the possible use of aromatherapy as part of a relaxation technique.

One of the common methods of relaxation is massage.
I think the above stated straight-forward approaches produce the best results and are the easiest way to deal with panic attacks. There are more general techniques to cure anxiety and panic attack disorders, these are about lifestyle changes which will mean reviewing all the stress levels in your daily life and re-evaluating where your priorities life.
If you have other ideas, please share them in the comments below or email them to us at:  info@greendivamom.com.
Share
Posted under Health & Fitness, Supplements.
Profile: Savneet Singh has been a writer and editor on the environment, science, education, and human and spirituality since 2003 for various books for children. Savneet holds a Masters degree in Environment and a Masters in Education and currently located in Santa Ana (near LA),California. Savneet enjoys reading and writing about the environment and life related things. Savneet has a strong inclination for spirituality and practices meditation & yoga everyday.
Latest posts by Savneet Singh
37 comments for this entry: